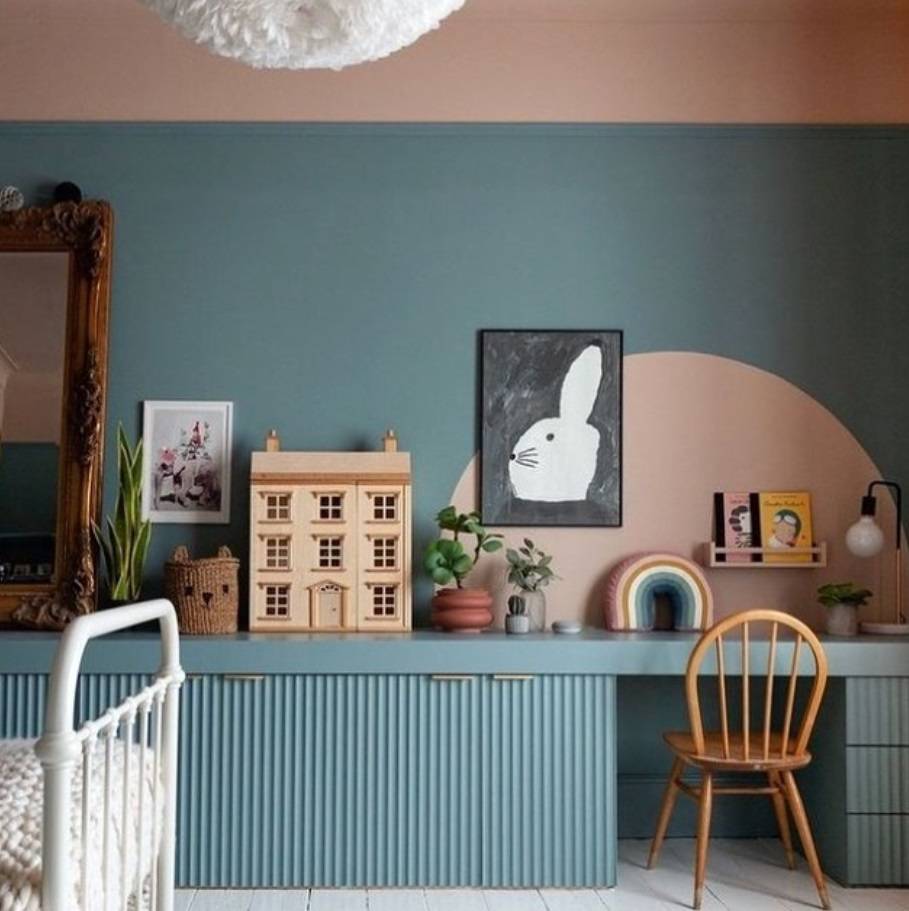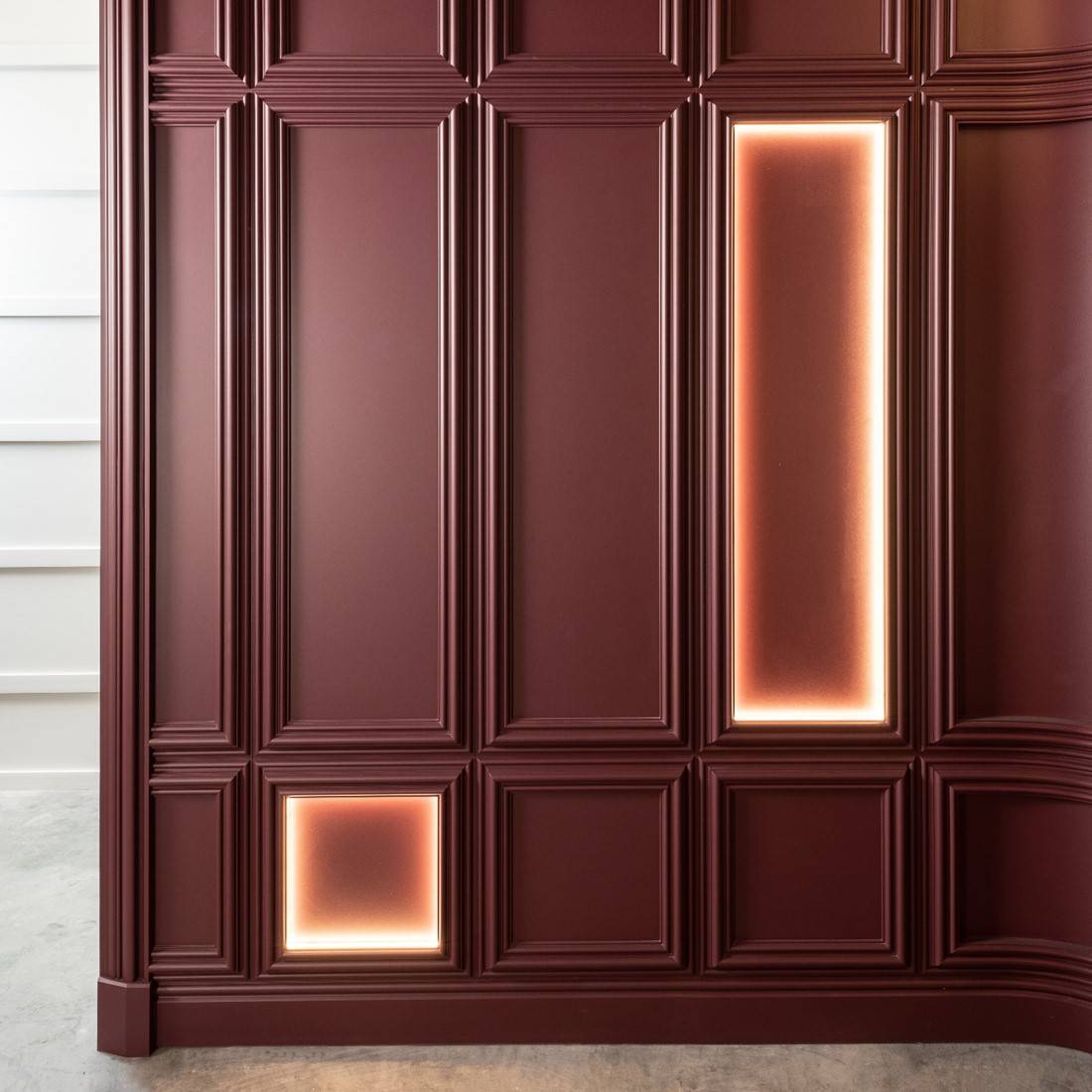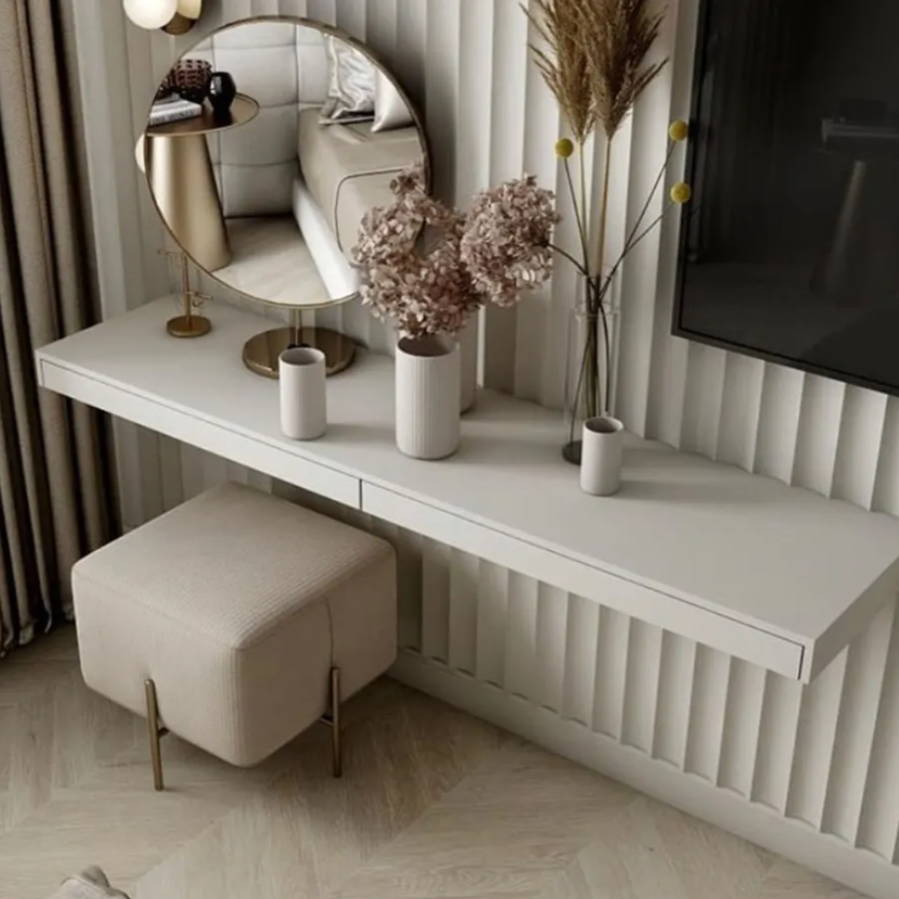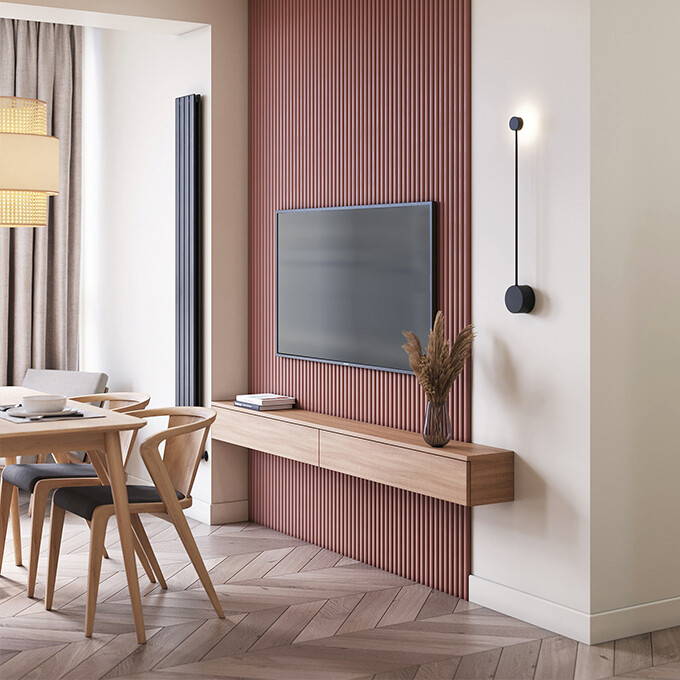 Interior Wall Panelling
Wall panelling is a fantastic way to add character, style, and texture to the walls of any room. Our range of designer wall panels is the perfect choice for rejuvenating your well-worn interior walls. In addition to the beautiful details of their design features, these lightweight panels are easy to install and come pre-primed, ready for you to paint in any custom colour.
Interior wall panels are an affordable and fast alternative to tiles when it comes to transforming tired walls. Aside from its aesthetic appeal, one of the many benefits of wall panelling is its practical purpose of concealing unattractive and uneven surfaces. It also adds extra durability to walls in high-traffic areas such as staircases and hallways.
Create a cohesive interior design with wall panels
Whether you're thinking of a feature wall with fashionable cladding or plan to run panels around the whole perimeter, wall panelling can really tie a room together. Painted panels in colours that complement your furniture will enhance the feeling of a harmonious home. Alternatively, a contrasting colour will make a bold statement, and you can match it with your soft furnishings for a sense of continuation.
Whichever colour scheme you prefer, what it really comes down to is the style of the
wall panels
you choose. We offer a variety of textured designs that add depth and personality wherever you install them. For example, if you want to recreate the grandeur of Victorian or Georgian period properties, our stunning
ceiling panels
and
tall wall panels
are elegant choices.
If you prefer a more sleek and modern appearance, we also offer a selection of decorative and geometric
wall panel designs
with visually interesting grooves and ridges. Our
'Bar' No. 111
wall panels
are some of the most popular from our collection, as they work well in contemporary and traditional settings alike – particularly those that also implement
sliding barn doors
.
Contact the Library Ladder Company
Should you have any questions about our
wall panelling products
, please get in touch with the
Library Ladder Company
by sending an e-mail to
info@thelibraryladdercompany.co.uk
. Our friendly team will be back in touch with more information and advice as soon as possible.
In the meantime, you can peruse our Frequently Asked Questions to find out more about wall panelling. Don't forget to browse our gallery below for some inspiration if you need creative wall panelling ideas!
Please note that apart from specifically stated
ceiling panels
, these products are suitable for use on walls only, and should not be installed on ceilings or floors. For more information on that aspect of home design visit our
coving
page.
Wall Panelling FAQs

Absolutely! Though decorative wall panelling dates back for many centuries, interior wall panels remain a popular interior design trend even in modern times. Property owners around the world continue to invest in wall panelling for the prestige it still brings today.
Painting or wallpapering plastered walls is still a common aesthetic fix, but it doesn't come close to the quality and durability that the decorative touch of wall panelling can add to a room. As panel production evolves, more affordable yet reassuringly strong materials are available, with wall panels becoming ever easier to install wherever you want them.
Wall panelling isn't just something you see in historic stately homes – though you can use it to emulate such styles if you wish. Our variety of wall panel textures are the perfect primed canvas for any paint colour, allowing you to create versatile modern looks with relatively little effort. The possibilities are endless with interior wall panelling.
There are many ways to use wall panels to your advantage to get the most out of them, in terms of both practicality and aesthetics. They're a popular alternative to more traditional tiles in kitchens and bathrooms – though of course, they need to be waterproof. The majority of wall panels we sell are made from Purotouch, a water-resistant and shock-resistant material that's durable enough to use outdoors as well as on interior walls.
One of the great things about wall panels is that you can install them pretty much anywhere to totally transform the space. Purotouch is also flexible, so you can even wrap the panelling around curved corners. You can use the panels to disguise unsightly utility boxes, or to enhance existing structural features like windows, fireplaces, inset walls, or built-in storage such as shelving.
The only limits are the layout of your home and your imagination, so why not put your creativity to the test and figure out where our beautiful wall panelling will serve your interiors best? Whether you use panelling behind a bed or sofa to distinguish separate spaces, or to dress up a dining room or other social area, we guarantee that our wall panels will look wonderful wherever you install them.
As wall panelling ventures out from your base wall, many people worry that this will make the room look much smaller than it actually is. However, this is usually not the case – the layout of the room and the amount of natural light often contribute more to the visual sense of space than wall cladding.
If you still have concerns about the confines of your room with wall panels, the solution is to select your panelling height and paint colours carefully and space them evenly. Panelling halfway up walls can make ceilings feel lower, so it's better to go up to a third or two-thirds high instead. For example, a dado rail about 1 metre from the ground is a great choice.
Lighter colours are also best if you're worried about the spatial consequences of panelling a small room, especially for floor-to-ceiling panels. Even if you paint everything in the same colour, the structure of the panelling will create areas of light and shade, which provides more depth and creates the illusion of more space.
When carrying out a wall panelling project, we understand that you don't want to end up ordering too much or too little. This can seriously throw a spanner in the works, forcing you to wait for a further delivery or attempt to return the excess panels.
At the Library Ladder Company, we provide our premade wall panels in set sizes, with each dimension listed on the dedicated product page in centimetres. This includes the projection measurement, which tells you how far the panel will protrude from the wall.
You can compare these measurements to the dimensions of the room you plan to install the panelling in. Use this information to calculate not only how many panels you'll need to cover the desired area, but also how much of your budget this will cost, and you'll have a better idea of the scope of your project before you purchase.
It's essential to ensure that your measurements are as accurate as possible before you buy, as we wouldn't want you to order the wrong size or number of panels. You'll need at least two people and a reliable tape measure that's long enough to assess the height and length of each individual wall you want to put panels on.
Take notes of the measurements as you go, measuring from floor to ceiling and left side to right side on each section of wall. This includes any protruding or inset sections that you intend to install panelling over. Next, think about where you want the panels to be, and measure from the ground up to the desired height. Multiply that height by the length of the wall, and that's how much panelling you'll need for that section.
Repeat this for each individual wall and add up every figure to get the total amount of panelling you'll need. Round up, allowing for around 5%-10% of wastage, to prevent ordering panels that are too short or not ordering enough. When measuring up, you'll need to take plumbing, electrics, and any skirting boards into account. If anything needs to be re-sited, you must hire a professional to do this properly to prepare for installation.
In addition to the profile of the wall panelling itself, the height of the wall panels also has a huge impact on the overall visual effect. Whether you panel a section of the wall or go up to the ceiling, around the room or just one wall, keeping this feature in proportion to the rest of the room is key.
Though there are no strict design rules for wall panelling, most people prefer to stick to the 'rule of thirds' – which simply means capping the panel one third of the way up the wall, and leaving the upper two thirds unpanelled. For example, a three-metre wall would require one-metre panelling.
Of course, the most suitable height depends on the particular room you're panelling and its specific features. Things like windows, fixed cabinets, and plumbing can affect the symmetry if the heights aren't compatible. Floor-to-ceiling wall panelling only tends to look good in larger rooms with more light, or on one 'accent wall' only, while eye-level wall panels are a safe fallback for most rooms.  
Another safe option is 'dado rail' height, which is usually around one metre tall (regardless of the ceiling height). The original purpose of dado rails was to protect the walls of dining rooms and sitting rooms when people pushed back their chairs to stand up, so you can also achieve this effect by pushing your own chairs against the wall (gently!) and measuring a few inches above their backs.
If you're looking for something different, panelling two-thirds of the way up the wall can give the room a stately appearance. Alternatively, you could 'extend' the skirting board by installing low-height wall panels as a baseboard for enhanced kick protection, and match them to door frames.
Yes, you can use our decorative wall panelling for staircases, too. As busy thoroughfares in most buildings, areas such as hallways, stairs, and landings need durable walls that also offer some visual interest as people pass through. Installing wall panels is a convenient way to achieve both at once.
The thick and sturdy wall panelling will resist knocks and bumps, while the patterns and 3D textures will capture everyone's attention. Your choice of paint colour also affects the impression your home or business gives, whether that's a clean, refined white or a bright and fun hue like green or yellow.
Visit our dedicated page to find out more about our wall panelling for stairs and entryways. We provide a selection of stunning wall mouldings that you can combine with our wall panels to create a dado rail effect along your stairs and landings, connecting your décor throughout.
One of the many advantages of our practical wall panelling is that it can be used to cover walls in a range of conditions, without requiring a ton of work to prepare the wall. Of course, it's preferable for the wall to be in good condition for the best application, but you can install our polyurethane wall panels to most surfaces, as long as you can place them evenly and use an appropriate adhesive.
The best type of wall is a smooth and even base without cracks or bumps, which can be achieved by sanding the surface and patching any holes or gaps with a suitable filler material. If the surface is uneven, it will be difficult to position the panels properly and achieve a consistent, attractive finish.
While you can use wall panelling to cover up plastered, wallpapered, or tiled walls, you should still do some priming to ensure the best possible finish for your panelled wall. This means cutting away peeling wallpaper and filling in tile grouting if necessary, and cleaning up leftover dust and debris.
You also need to make sure that you use the right glue for the surface material you're applying the wall panels to. For example, sticking panels over tiles usually requires a polymer-based adhesive, while water-based acrylic adhesive should be strong enough for standard plaster or drywall. You can find a range of wall panel adhesives on our website, including acrylic deco filler for sealing any gaps.