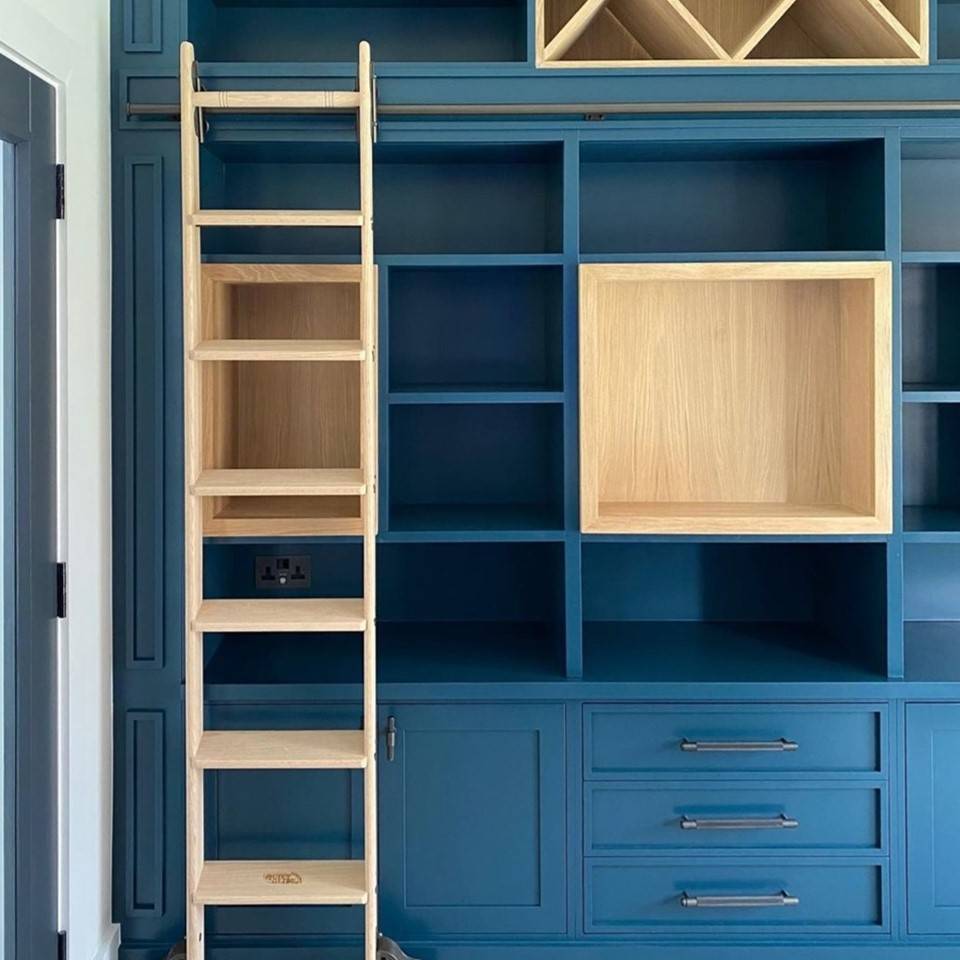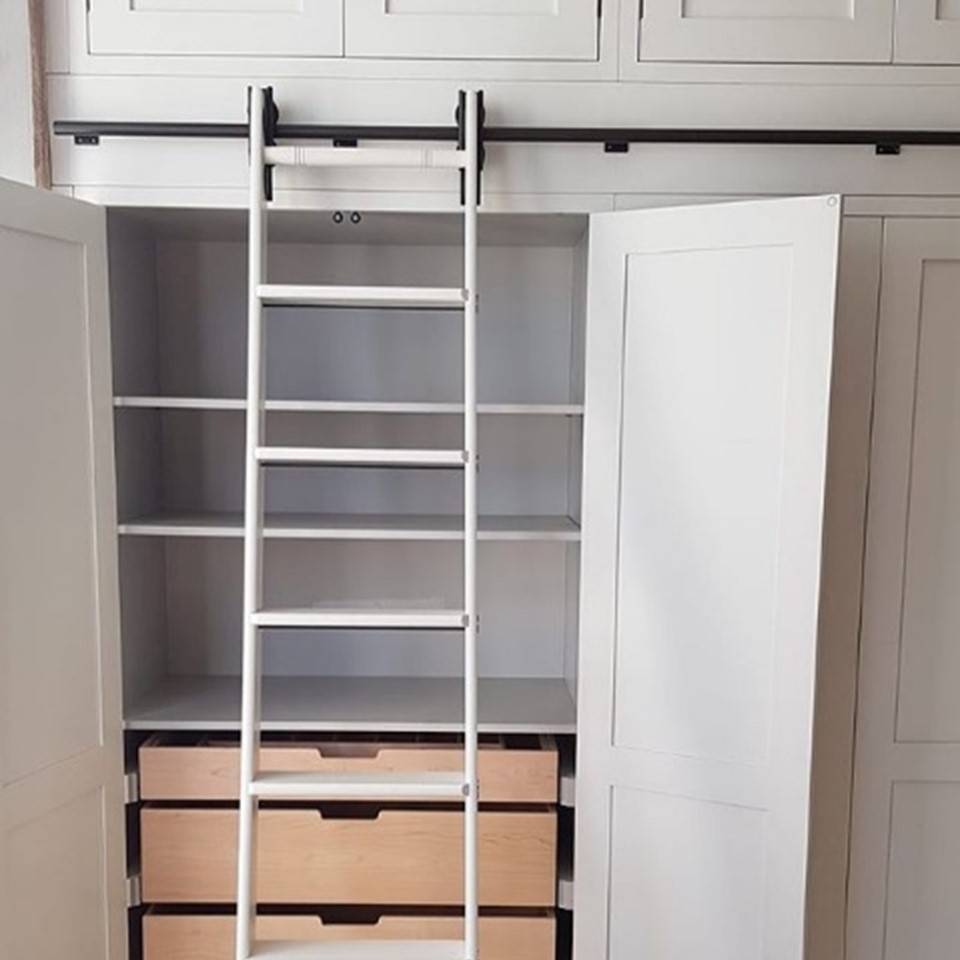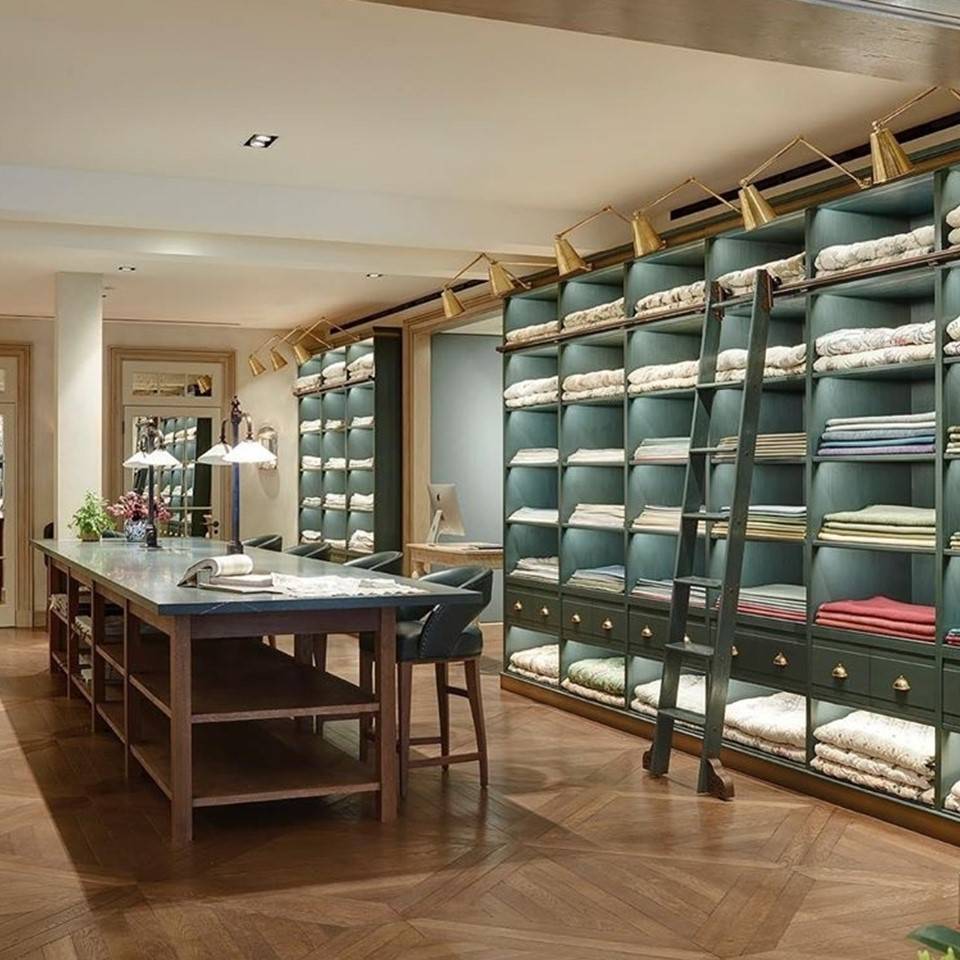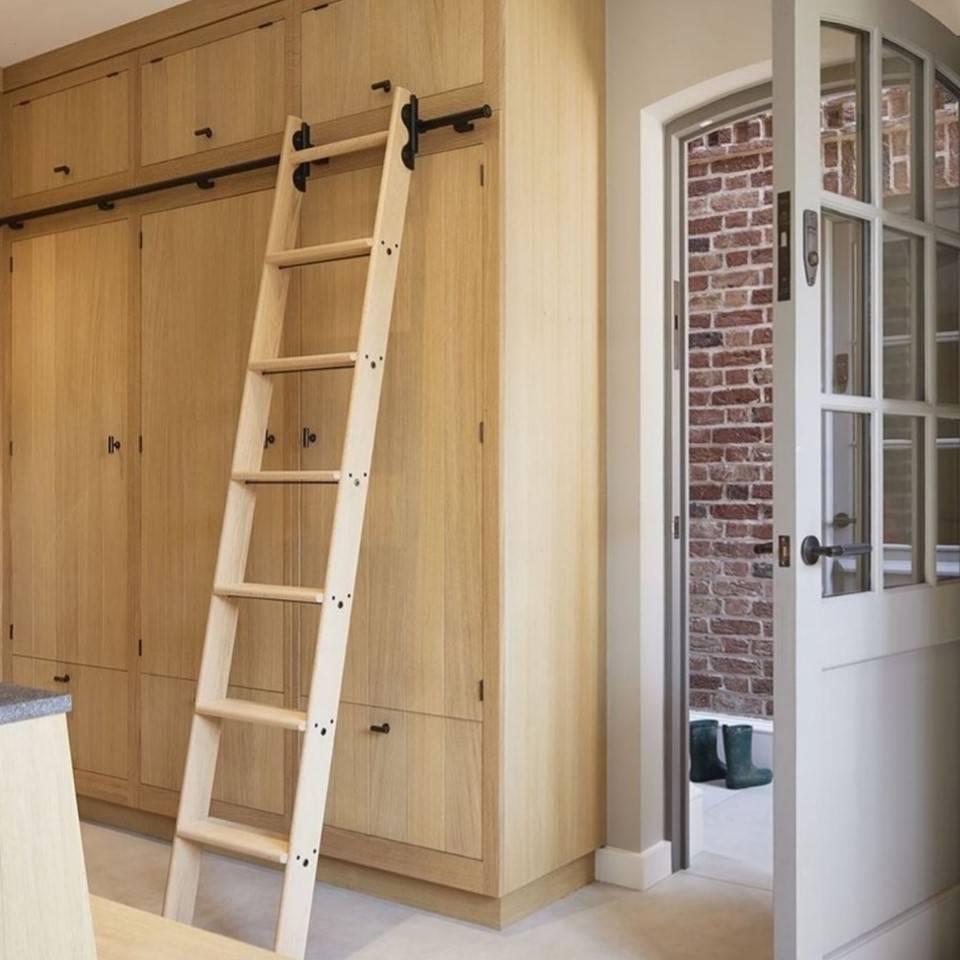 From the metal-work to the handrails on our sliding ladders, all the parts are machined or manufactured by American craftsmen.
Quiet Glide products have been tested through 100,000 cycle checks to ensure the technology can withstand a lifetime of use.
The Quiet Glide brand are so confident in their excellent products that they offer a limited lifetime guarantee.
Quiet glide is a patented technology which makes our hardware run smoothly and quietly.
We offer a range of high quality and aesthetically pleasing ladders and hardware that are high quality, with innovative technology and glide beautifully.
Our hero products are the Quiet Glide rolling and hook-over ladders, but we are also proud to offer luxury sliding barn door hardware, Invisidoor hinges and cabinet handles.
We provide a large customer base across the UK and Europe, where our ladders feature in prestigious restaurants, hotels and luxury homes.
We work with developers, interior designers, architects and homeowners alike to supply safe, high quality and beautiful ladders.
Whether you choose Red Oak or Walnut the solid wood ladder will arrive unfinished and unassembled so you can add a paint, stain or lacquer to match your surrounding interior or
joinery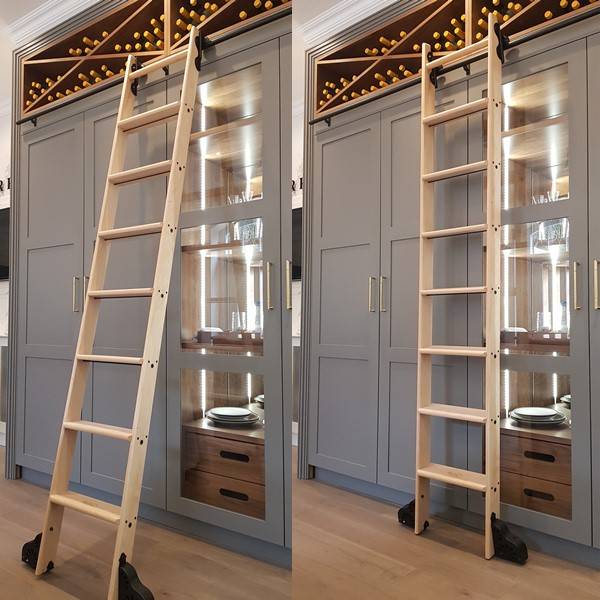 The clever designers at Quiet Glide have made sure that you can stow your ladder away vertically when not in use. This clever slider is built into the same mechanisms at the top of the ladder.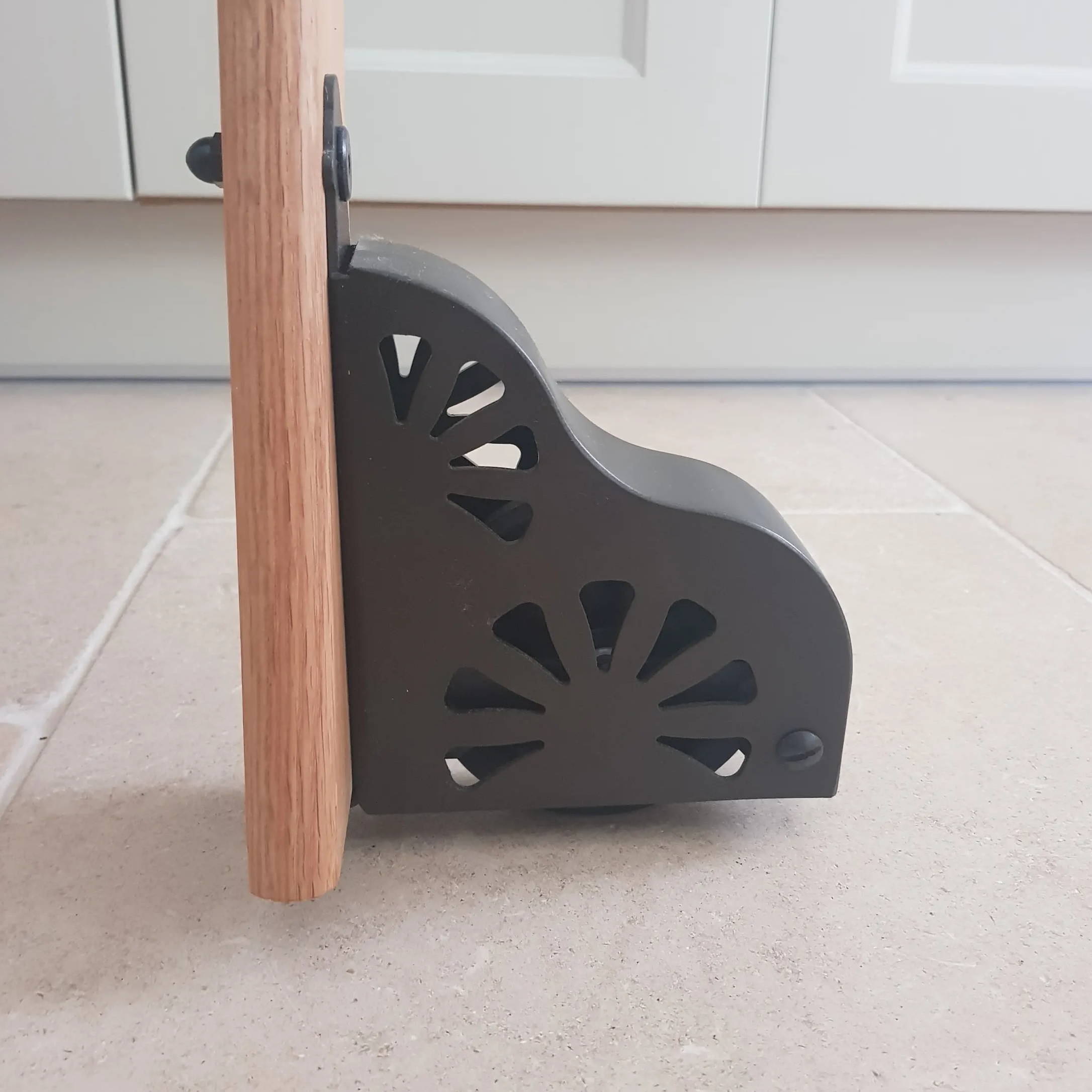 You need to feel as safe as
possible when climbing your ladder and that's why the rolling wheels at the bottom of the ladder have all got an in-built brake that automatically applies when you mount the ladder.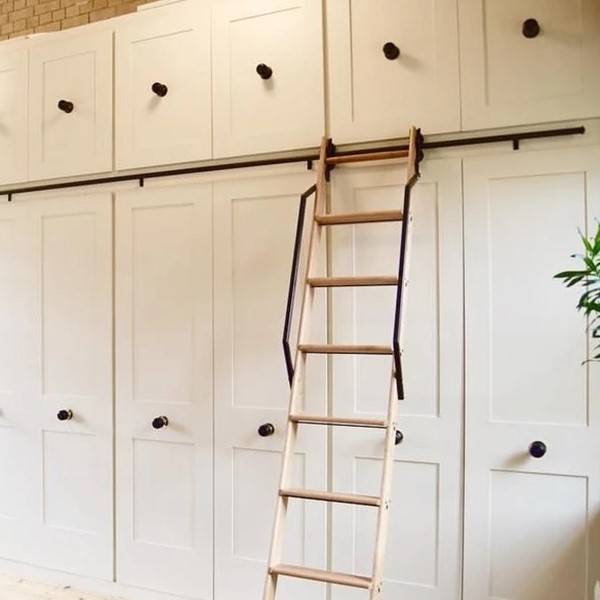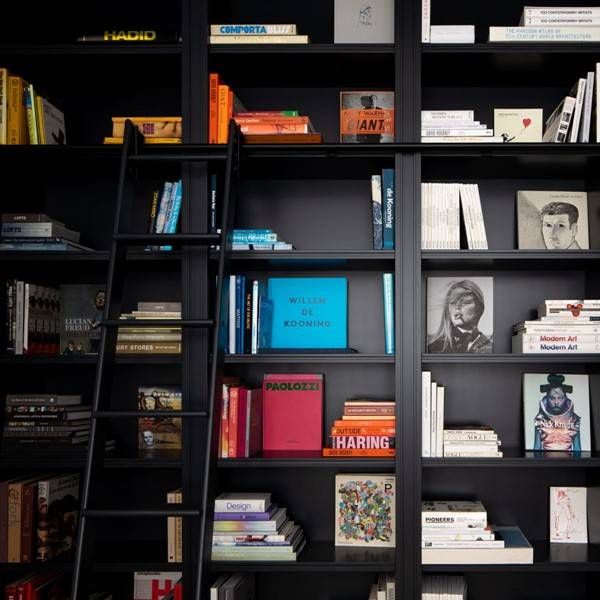 There are so many uses for a ladder from high up storage in kitchens to sweeping bookcases. That's why there are so many interchangeable hardware and ladder options to suit your style,
home and practical needs.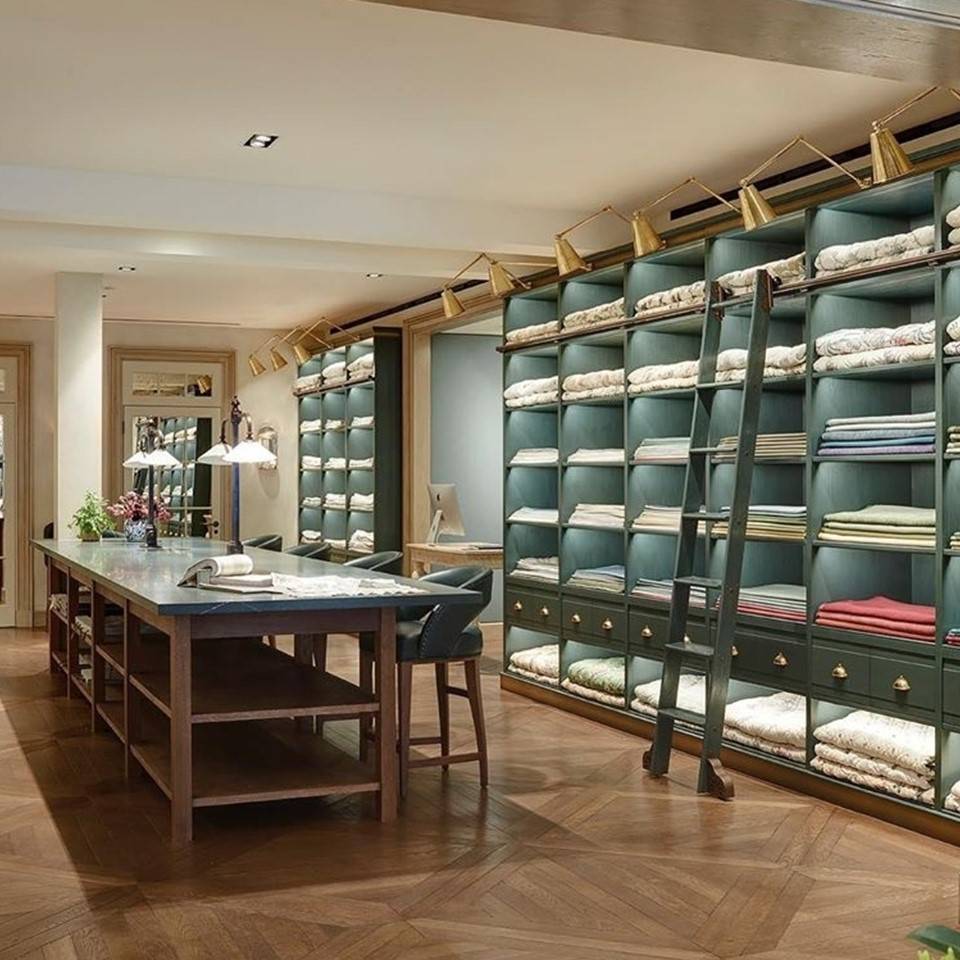 Not only are the products highly functional they are packed full of beautiful design details, such as
the solid wood ladders, smooth surfaces and turned wood grab rail at the top of the ladders.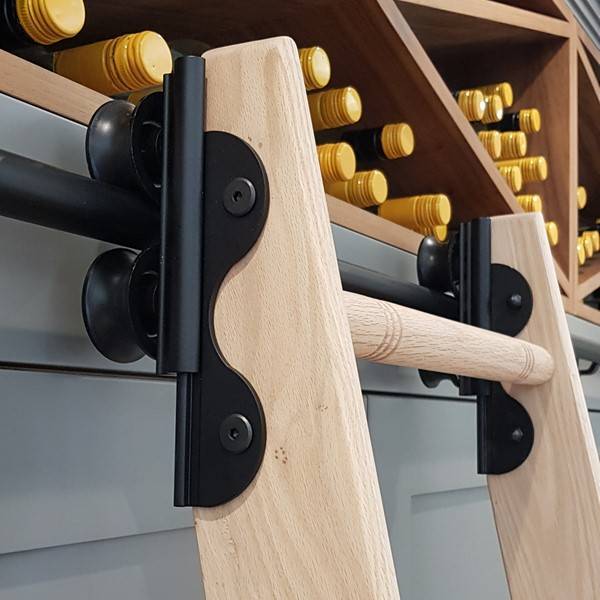 The rails are made from solid extruded aluminium which means they are high quality and the rails are not hollow.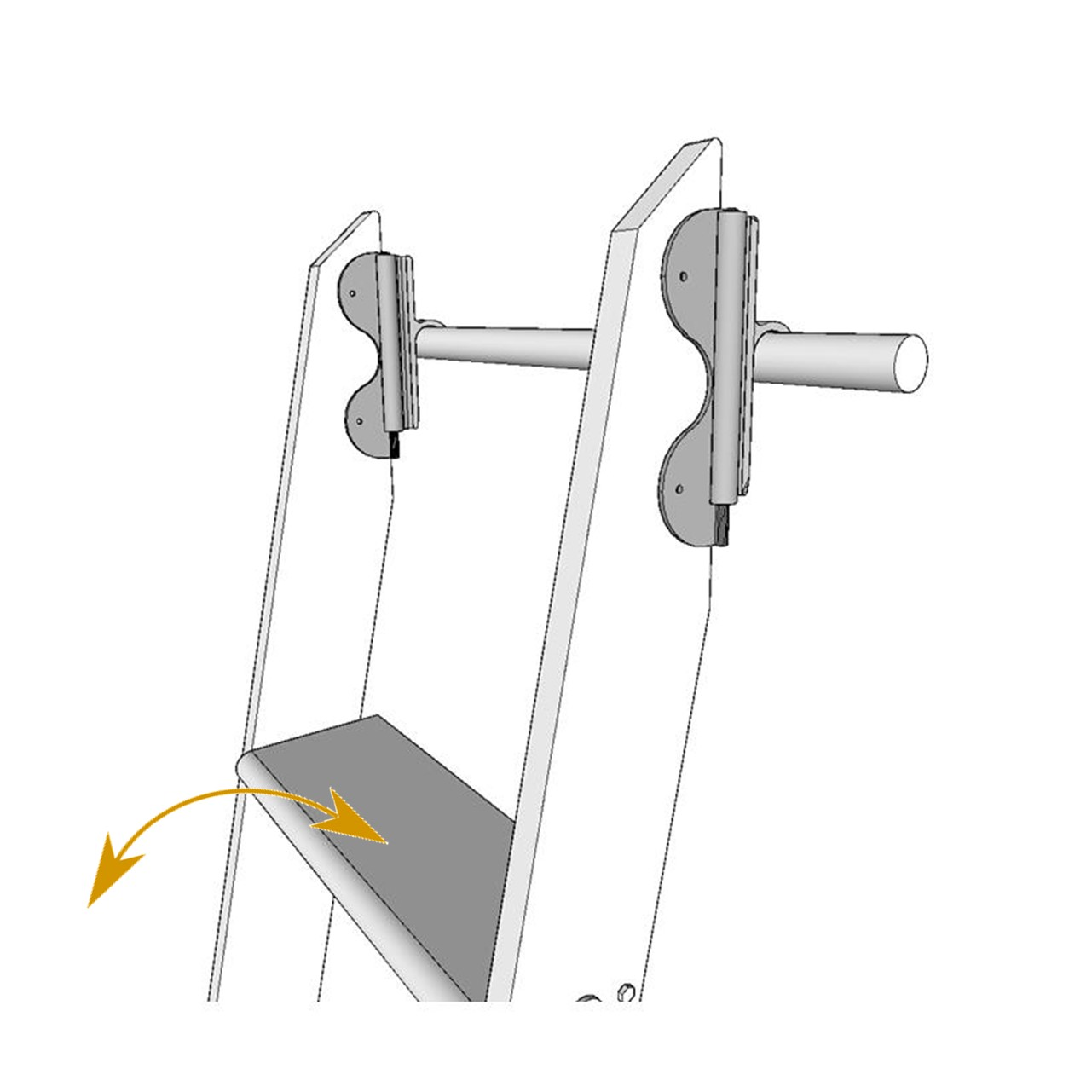 The sliding hook hardware allows you to hook your ladder on and off from the rail. This hardware should be paired with the non-slip feet at the bottom of the ladder. The hardware also has an inbuilt slider to allow the ladder to be stowed vertically against the wall/joinery.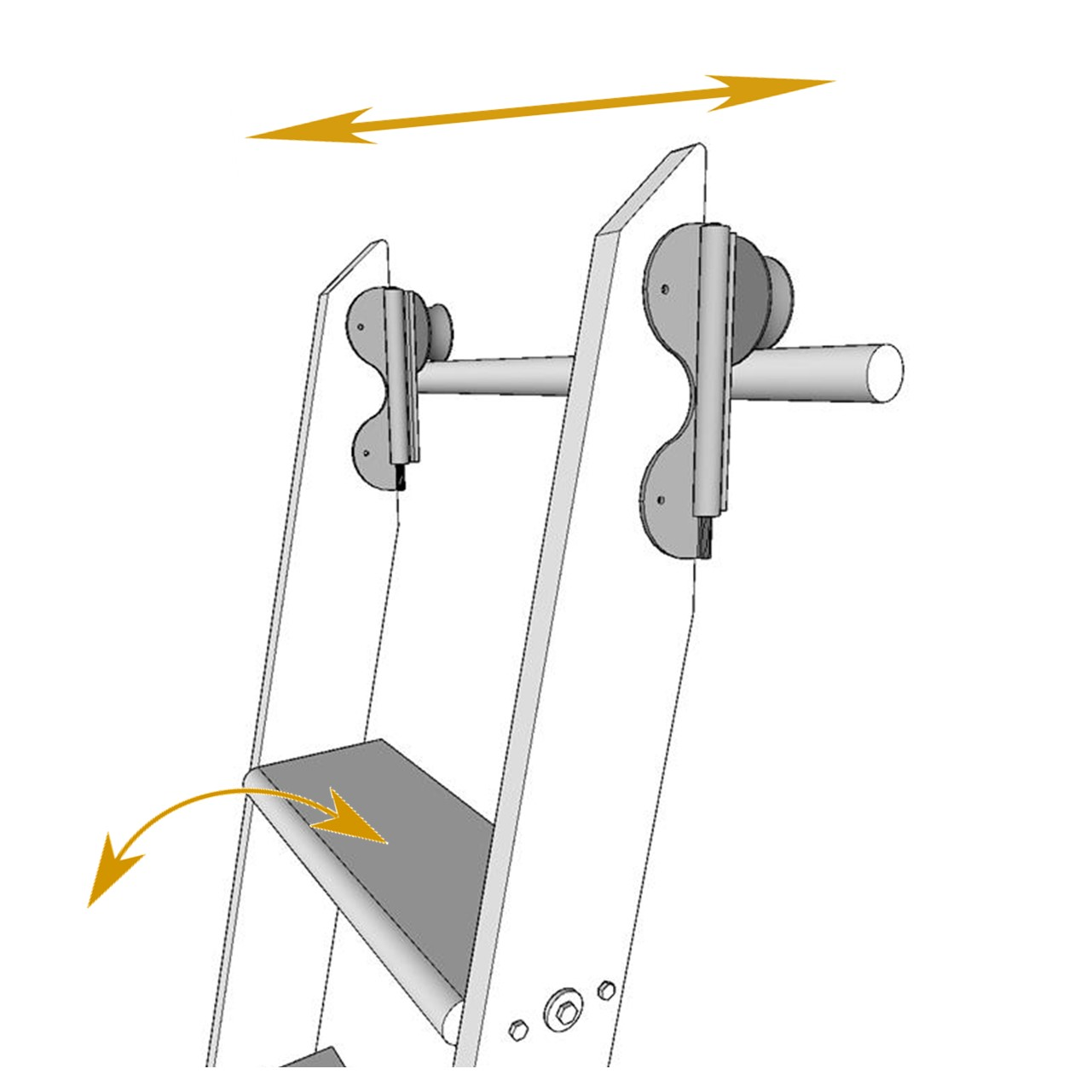 The hook roller is a version of the full rolling hardware but with the added benefit of being about the remove the ladder from the rail
and relocate the ladder to another rail. This means you could use the ladder in multiple locations. Also paired with the braking wheeled feet this hardware also allows you to stow the ladder vertically.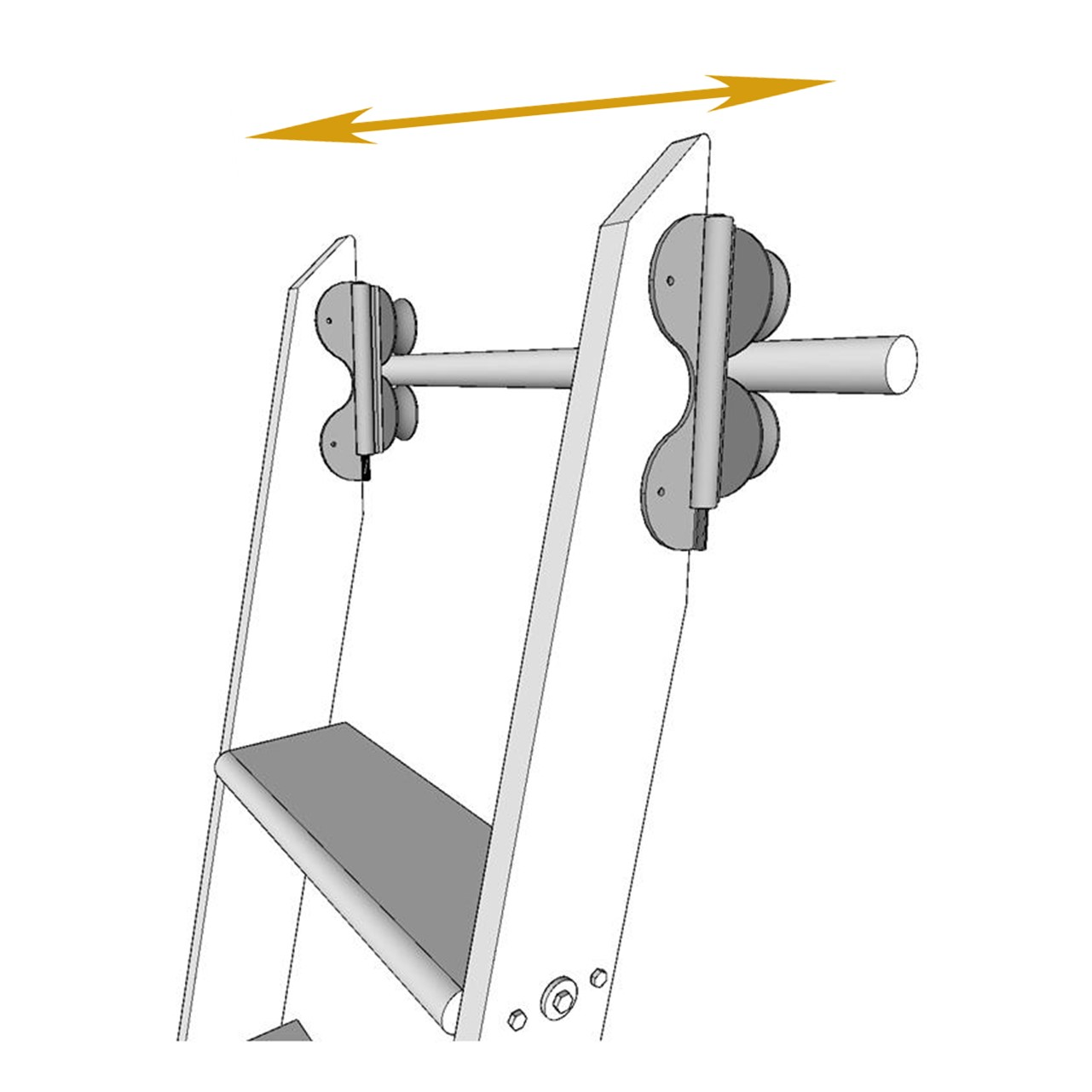 The classic rolling hardware is attached to the rail and has two quiet glide rollers on each side of the ladder. This hardware is paired with the braking bottom wheels to create a smooth, silent and effortless roll from side to side. The hardware also allows you to stow the ladder away vertically.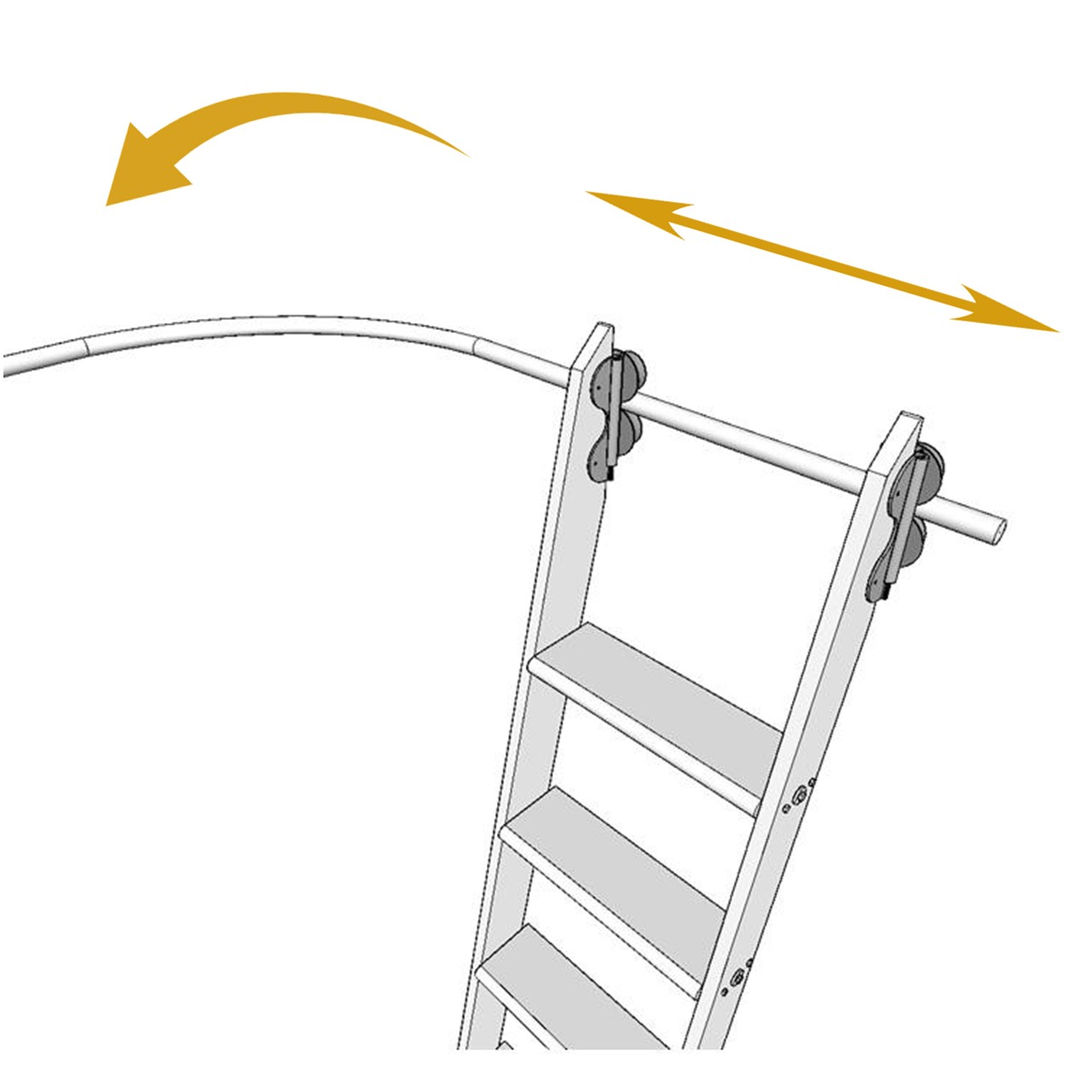 If you want a rolling ladder that can continue to roll around a corner then the swivel rolling hardware is for you. The swivel technology allows the ladder to roll around a curved 90 degree corner rail. You cannot remove this hardware from the rail but it is paired with braking wheeled feet and allows you to stow the ladder vertically when not in use.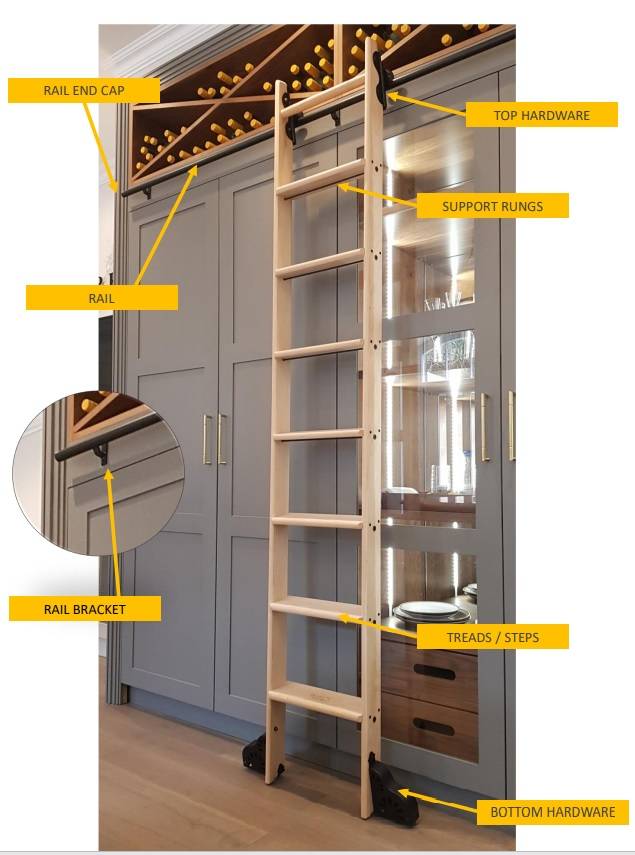 1. Choose your hardware type
There are four different options to choose from depending on what your needs are.
1. Full rolling,
2. Hook rolling
3. Swivel rolling
4. Hook-over
2. Work out what you need
The most important thing to determine is the ladder height and the height at which you want to mount a rail onto your bookcase or cabinetry. Choose from a range of standard height ladders which have a predetermined height rail or opt for a custom height ladder.
See more information about ladder heights
*Don't forget to add your ladder tread support rungs. These are metal rods that sit underneath each ladder tread giving your ladder strength and support.
3. Decide how long you want your rails
This is the side to side width that you want your ladder to roll or slide along. Choose from 6ft rails or 8ft rails which can be joined together using a joining kit to create longer rails, or cut them down on-site to the perfect size
4. Add your brackets and end caps
Once you have decided how many rails you want you will need to work out how many brackets you need to hold up your rail. There should be a gap between brackets of no more then 3ft (914mm). Finish off your rail exposed ends with an end cap kit.
Choose from some optional extras that will take your ladder to the next level. Add a wooden hand rail on both sides of your ladder or some grip treads to make your ladder steps non-slip.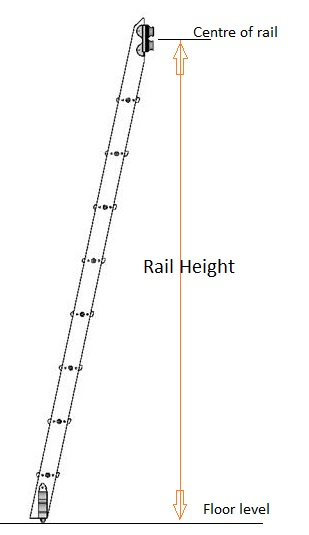 *Rail Mount Height – The height distance FFL to the centre of the rail.
*FFL – From floor level.
Work out which height ladder is best for your space. Choose from the standard height ladders using the listed rail height, FFL to the centre of the rail. If the standard height ladders won't work for your needs let us know your rail mount height and we can make a custom height ladder for you.
| | | |
| --- | --- | --- |
| Ladder Height | Rail Height (from floor to the rail centre) | Bespoke ladder height |
| | | |
| | | |
| | | |
| | | |
| | | |
| | | |
| | | |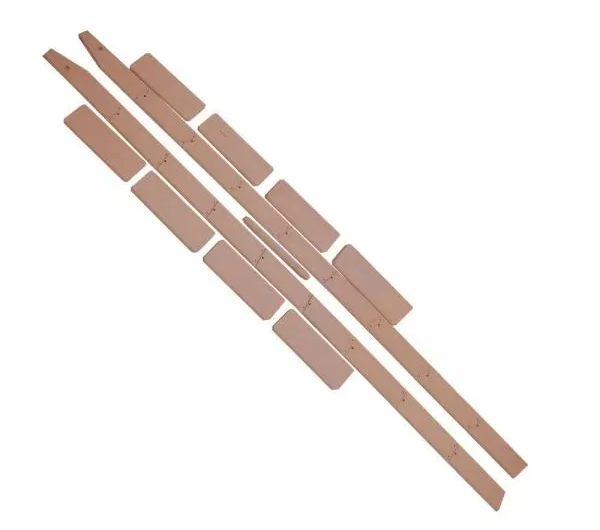 How does the ladder arrive?
All of the ladders arrive unassembled and finished so you can apply a paint or satin onto your new ladder to match the rest of your interior or joinery.
You can find further detailed information about Quiet Glide, the ladders, ladder hardware and how to order for you project in our online brochure online.
"We are so impressed by the overall quality and finish of the ladder and the hardware. We also really appreciated the quick and helpful customer service."
Architect
2 DEC 2019
"I was so excited to receive our rolling kitchen ladder and it did not disappoint. This is by far my best thing in my kitchen."
Home owner
15 SEP 2020
"The library ladder company has supplied our workshop with several ladders now and every order is consistent, high quality and on time.
Joinery Company
15 JULY 2020