Rails Explained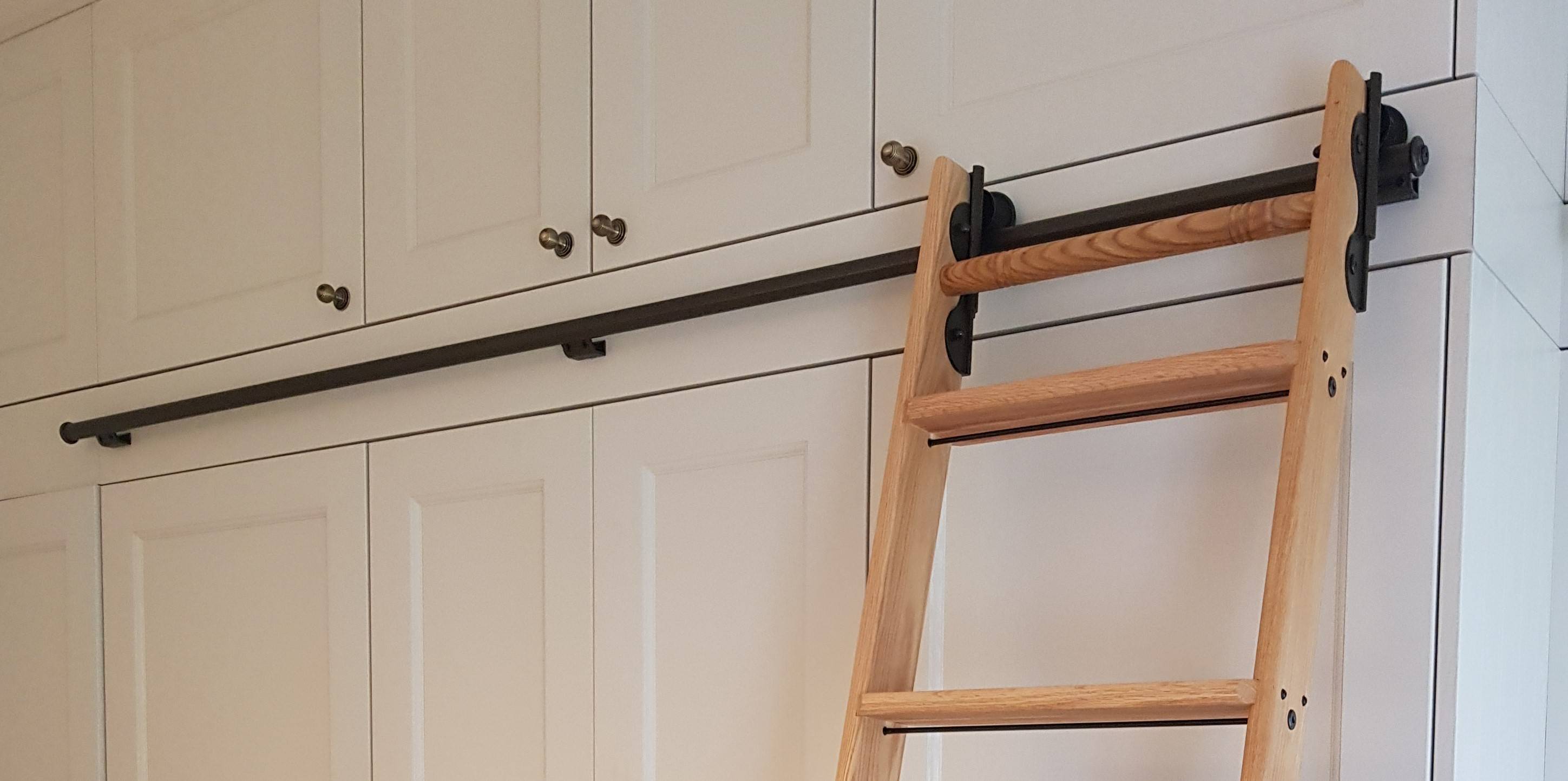 The ladder rails or poles are an essential component in the ladder kit and your ladder will roll along them. They are made of high-quality 25mm solid aluminum, ensuring durability, as they are not hollow.
These rails are available in 6ft (1828mm) and 8ft (2438mm) lengths, which can be connected using a joining kit to create longer rail runs. Alternatively, you can customise the size after you receive your order by cutting them on-site. Rail brackets support the rails, and each end should be finished with a rail end cap.
To simplify the ordering process, use the Build your Ladder Order builder. It helps you select the right rail length and automatically adds the necessary rails, joining kits, rail brackets, and rail end caps for each rail run. If you are looking for brass hardware - shop here.
Cutting the rails: 
If you need to cut your brass rail during your installation process, we recommend that you wrap the rail with painters' tape where the cut is to be made, this will minimise the chipping of the paint/plating. Use a fresh-bladed hack saw with a metal cutting blade, and a good quality mitre box. Alternatively, you could use a standard mitre saw with a carbide blade, or a wood cutting blade, again ensuring you use a fresh blade. After cutting, slowly and carefully unwrap the tape.
Important Note: It's important to note that the aluminum rails have a sprayed paint finish (unless plated brass), which may show manufacturing marks caused by hooks used during the spraying process. Once installed, these marks will be hidden from view.